CBDPure made with non-GMO hemp, grown in Colorado by local farmers. Our hemp oil is minimally processed by following the highest organic standards at every step of our growing, harvesting, and bottling process. When you buy a CBDPure product, you are buying the purest CBD oil from natural sources, that is 100% free of any synthetic or artificial ingredients. We test every batch of oil that we process to ensure that it meets the purity standards that we demand.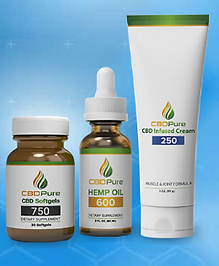 Your satisfaction is our top priority, which is why your order is backed by our 90 Day Money-Back Guarantee, the only one of its kind.

Our hemp oil is made with certified non-GMO organic-standards hemp grown in Colorado and is free of contaminants and additives.

All products are quality tested by an independent third-party lab to ensure you get the best product possible, and the patency results are made public for your review.

Join our thousands of satisfied CBD customers from all walks of life and find out first-hand how CBDPure can help you feel better, satisfaction guaranteed.
PureCBD is dedicated to enhancing the well-being of humans and their furrier halves with a diverse range of high-quality CBD edibles, oils, sprays, and creams for on-the-go use. Invest in THC-free CBD products that provide convenience without compromise, allowing you to enjoy the benefits of CBD anytime, anywhere, for conditions that can happen anytime, anywhere.
Take a natural approach to wellness with a selection of CBD oils for menstrual cramps, sleep deprivation, or stress, or buy one designed exclusively for your pets. Our commitment extends to all aspects of life. Similarly, we offer a little something for everyone, including sprays to gel capsules, THC-free CBD oils, and creams.
Like you prioritize your health and wellness, we prioritize quality, purity, and effectiveness in every CBD edible and oil we curate at PureCBD. We live up to our name so you can reach your full potential.
Elevate your well-being with CBD edibles for on-the-go use today. Right this way!Bottom of Form
We want to hear from you. Drop us a line below.
Send us a message and we will get back to you in one business day or less. Promise 🙂